Kinloss Estate, Cupar, Fife
Overview of Kinloss Estate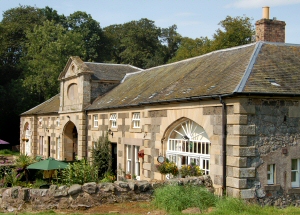 Kinloss Estate has been in the same family for over 130 years. The family moved from near Kelso in the Scottish Borders in 1887 and immediately extended the mansion house and other properties.
Kinloss House was built in 1807. Its first owner was a retired colonel in the Honourable East India Company. The current owner's family also had a long historical connection with the East India Company for over 50 years. Other members of the family were in the Royal Navy, serving with Lord Nelson and operating in the Mediterranean and Indian Ocean. Others traded from Glasgow and had long standing connections with Jamaica in the 18th and 19th centuries. Farming in Scotland was always what our ancestors returned to after their retiral.
Over the years, Cupar has expanded greatly and parts of the estate have been developed. The farming enterprise, extending to over 300 acres, has changed a great deal and we now specialise in growing spring barley of malting quality for whisky production.